Flicks in Five: "Summer Stock"
by Lynne Warfel
April 26, 2013
Listen

Flicks in Five: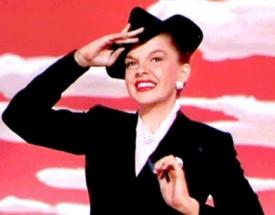 Judy Garland in "Summer Stock" (Image courtesy of MGM)
Summer Stock: Judy Garland's last film for MGM and her last pairing with friend Gene Kelly, Summer Stock's upbeat nature is far from what was going on during filming.
Garland was battling personal demons including her weight, her fears and her depression. But everyone on the project loved her through it, and once it's marathon six month shoot was over, the audiences loved her as well.